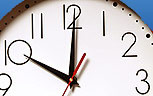 All custom solutions are produced with Omnis software
This tools enables me to make only what isspecial for yourbusiness , let every deep technical stuff solved by specialists in their field .
I listen to special needs you have .
What makes your business so special ?
What are your specific needs ?
Where are your integration gaps ?
What is your business ?
Where do you want to use your applications?
That is what I'm going to solve for you .